About Us
"Loving is not just looking at each other, it's looking in the same direction."
Antoine de Saint-Exupery
Art of Marriage is founded by 2 good friends, Johari & Abbas.Why start a kursus rumah tangga when there are other businesses? Well they wanted to start a business; not just any normal business but a business that is meaningful and purposeful! Their aim is to make a positive difference to the community as one of the main society concerns is the high divorce rates in Singapore. This is how the idea of Art of Marriage came about!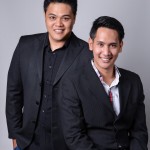 Mission
It is our goal to educate, inspire and equip couples with success skills throughout all stages of a marriage so as to achieve a happy and lasting marriage as we aide in decreasing the divorce rates within our community.
In order for us to achieve our mission in reaching out to the people in our community, we would need to work closely with YOU. And together, we will be able to reduce the divorce rates in the community significantly!
CONNECT WITH US SOCIALLY